Here's why I self-host my blog with Ghost instead of subscribing to Ghost Pro, a nifty Wordpress alternative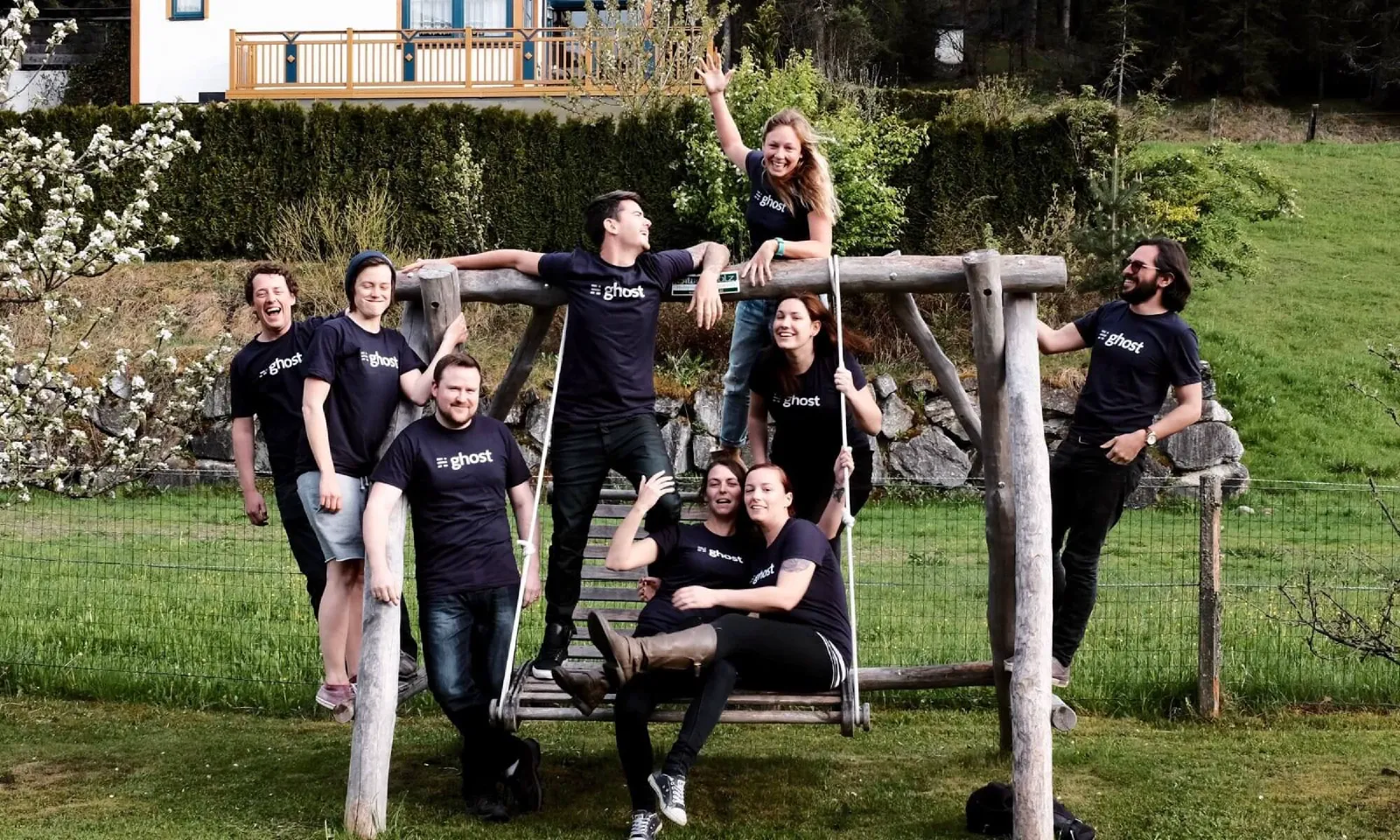 The whole idea of self-hosting is a cool aspiration and it is more about control over your data. Also, you are unlikely to hit the various pay-for features that you unlock. The more you spend the more you get. I understand that managed hosting is quite a bit more expensive if you do a flat comparison with the monthly rental cost of your unmanaged virtual server or machine from a provider.
The extra cost of managed hosting such as Ghost Pro or Wordpress.com hosting brings valuable benefits such as an out-of-the-box setup to start blogging from day one instead of spending over a week tuning the setup to handle emails, web traffic, DNS, CDN and basic security aspects. After all, you are online to blog your content and spread the word. These managed hosting solutions will help you get there.
However, I find the official managed hosting solutions of popular open source blogging software like Ghost and Wordpress to be expensive for a new blogger. If you want to start a new blog and get some revenue from Google Adsense or similar products, you are forced to shell out a hefty amount of your initial budget to survive the first few years before it starts to pay you back.
Let us see what the official managed hosting options of both Wordpress and Ghost have to offer.
This is one of the most popular open source blogging platforms today.
Anyone familiar with blogging has probably tried Wordpress or read content published with Wordpress. Even the ancient aliens, if they ever visited our planet, must have tried Wordpress.
As per the Wordpress.com, 42% of the web is built on WordPress
It's a fun and easy blogging platform. What makes Wordpress the most popular option is the plethora of hosting options, any shared web hosting provider will surely offer a script or installer for Wordpress.
Meet Wordpress.com, the official managed hosting solution for Wordpress
Basically the best managed WordPress hosting on the planet
Wordpress.com hosting comes with loads of power, security, reliability and extensibility.
If you want to start a blog and make money from it using independent advertising platforms such as Adsense, Ezoic etc. on Wordpress.com, you need to start with a Business subscription at a staggering USD 40 per month.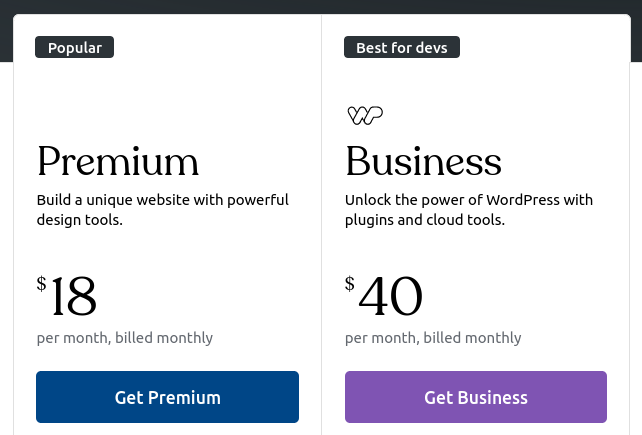 Although Wordpress also has its own ad platform called WordAds that you can use with their Premium subscription for just $18 per month. It is a huge mileage as you get to start making money for much less. There are a lot of features that you have to compromise on when you opt with this level of subscription including performance, availability and custom development for your blog.
Worth mentioning and a good value Wordpress.org provider - EasyWP - Powered by NameCheap
Basically the second best managed Wordpress hosting option for $12.88 USD per month. I can totally vouch for it. I would be reluctant to take their claims like 'Fastest of all WordPress Hosts' with a grain of salt, but they are certainly one of the best I have come across in terms of uptime and support.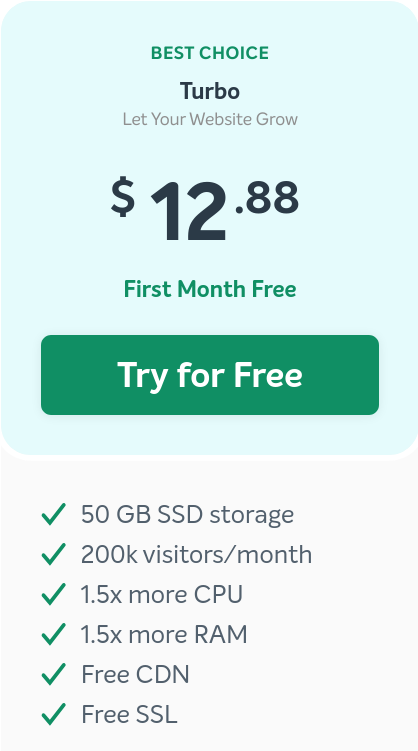 Their parent company, Namecheap, has built up a reputation as a low cost domain name registrar which I am sure many of you have experienced.
Ghost Pro

Ghost Pro is the official managed hosting provider for Ghost, combining publishing, newsletters, members and payments into a single solution with native SEO and other necessary plugins. This makes it more powerful and comparatively less vulnerable than Wordpress by default. It was built with security in mind and is designed for professional publishers and creators.
It gives you a better experience no matter what you need. Whether you want to interact with your audience or love to write and edit the content you want to publish. The Koenig editor itself is feature-rich, neat and responsive when compared to Gutenberg. Wordpress's classic editor was a classic. But Ghost's editor works much better for me. Although I am not a big fan of markdown, but many Ghost users absolutely adore the markdown editor. I love the other integrations that Ghost has to offer including code insertion and easy GUI based backup of your blog, members and other data with a few clicks. One of my favorite integration of Ghost is with Unsplash. The official themes, including the default one, are modern and refreshing. Migrating from Ghost Pro to another instance including self-hosted Ghost or vice versa is so easy. You may not even need the free support that comes with the Ghost Pro subscription. Documentation is very well written.
The price is relative, it depends on the number of members and the traffic of your site. For an audience of up to 1000 members, you will have to opt for a Creator account, which is billed at 31 USD per month. This is the only minimum level you need to work with various advertising platforms, including Google Adsense.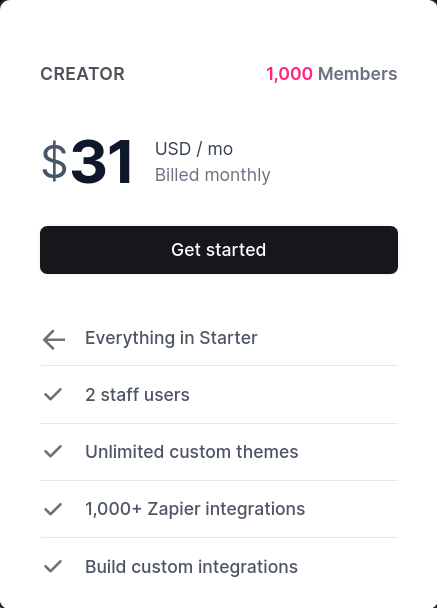 Unfortunately, it only comes with access for 2 staff users. If your site thrives and you end up with more than a 1000 members, good for you, but it will now cost you 50 USD per month until you have more than 3000 members.
If you have staff, say even a small team of the fantastic four and expectation to have more than 1000 members. The monthly cost goes up to 81 USD, again depending on the number of staff or members you like to onboard.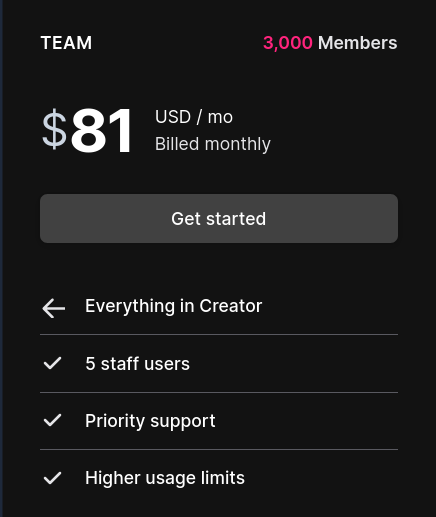 If you have the money, the overall experience is vibrant and uncluttered. Ghost Pro allows you to focus on content creation and publishing, rather than the day-to-day hassle of managing the site's external plugins and other tools.
Why did I choose to self-host Ghost over Ghost Pro?
Basically, I could not afford it. It is expensive for me.
I wish the 'Starter' plan for Ghost Pro had at least 2 staff users and support for custom theme or basically a native plugin to integrate Google Adsense. The only reason I needed a custom theme was to upload the 'Ads.txt' file for Google Adsense to the root directory of my blog. I hope the Ghost Pro people will look into this. It is just mean to define Google Adsense compliance as a custom theme.
At the same time, I can't really complain because I don't see Wordpress.com hosting doing any better.
I am sure that anyone who wants to start a blog with the intention of earning serious advertising revenue from it will have to work with more than two staff users anyway. So the possibility of doing anything serious on Ghost Pro would require a team subscription starting at 63 USD per month [with a membership cap of 1000].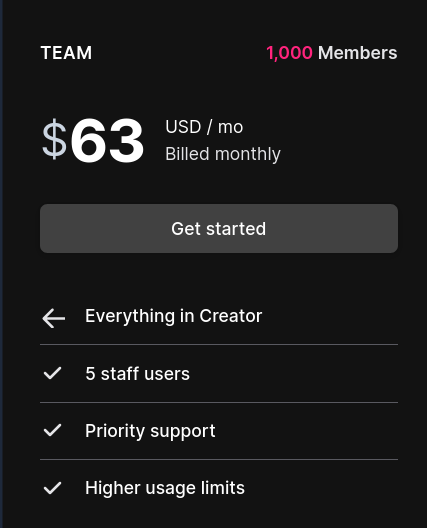 For less than 40 USD per month you can rent a very good dedicated server from a reputable provider with guaranteed resources, DDoS protection, external firewall and what not in most parts of the world.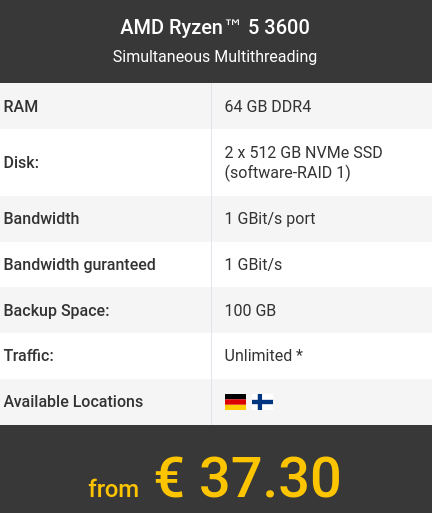 If you have the skills and other self-hosting requirements for your team like internal chat server or mail etc. If you are not crazy enough to charge yourself for the extra tasks you have done to maintain your own blog. What would you do? The answer is obvious, isn't it? Self-hosting is the way to go if you are on the technical side.
My self-hosted Ghost instance
I have a very small virtual machine that cost me less than the starter plan of Ghost Pro. The performance is decent so far. I have no payment-based limitations at all. I can add as many staff as I like. I can do custom themes. I have the freedom to do it my way. That is the power of open source at the end of the day.
On the negative side, I have to do some things manually, I don't get the CDN and other redundancy, security options that are available out of the box with Ghost Pro.
I loved the installation process, it was as easy as installing an IRC bouncer. A completely interactive and fun process. I have to say that Ghost-cli is one of the easiest professional publishing platform installers I have ever configured. It managed to install everything for me out of the box in no time, including TLS security for my domain.
Configuring SMTP for email was not difficult at all. I love how the admin GUI shows any problems with the mail setup or any component of Ghost. The elegant notification of new updates to Ghost would not panic anyone, even with intermediate knowledge of GNU Linux server administration.
Ghost-cli makes it easy to manage updates, backups and everything else you need to keep it running, including a daemon service for the GNU Linux distribution you are installing it on. The developers of Ghost have put a lot of time into writing Ghost-cli. Every interaction I have had with Ghost-cli has been a breeze.
In conclusion, for a dollar less than the price of the Ghost Pro hosting's Starter plan, I am enjoying all the features I need for now, without any limits. My blog is new, I have yet to experience all the features that Ghost has to offer. But so far so good! This is my first hand experience. If anything goes wrong with my self-hosted Ghost blog in the near future, with Ghost-cli or otherwise, I would certainly post an update.