NixSanctuary is a new kid on the block.  All the time we spend researching, writing and publishing the content you love is unpaid.
We are not in a position to pay our authors handsomely, we try our best to support their work and contribution.
At the moment we have no plans to add paid subscriptions to our site. We may introduce it in the future as we grow. Although we are not in agreement internally as to whether we should. We want to publish independently for everyone, including those who don't subscribe. We have Google Adsense enabled for ads, but of course the majority of us don't like it, so we bypass it.
As you may know, most independent publications struggle to survive for more than a year or two due to lack of income. There are many things, including micropayments for writers, hosting, domain cost etc. Revenue is a must to keep the show going.  Last but not least, it is important to be unbiased and independent to serve our readers better.
Dear Readers:
Please support our work. Even the smallest contribution helps.
Thank you so much!
admin at nixsanctuary dot com
List of Supporters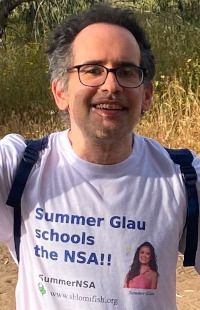 He is an Israeli writer and professional software developer. He is the first person to generously support us. I am quite sure that many of you will have come across his IRC nickname rindolf on the Libera Chat. He is also on Twitter.