SoftMaker Office 2024: European Office Suite for GNU Linux that gives Microsoft Office a run for its money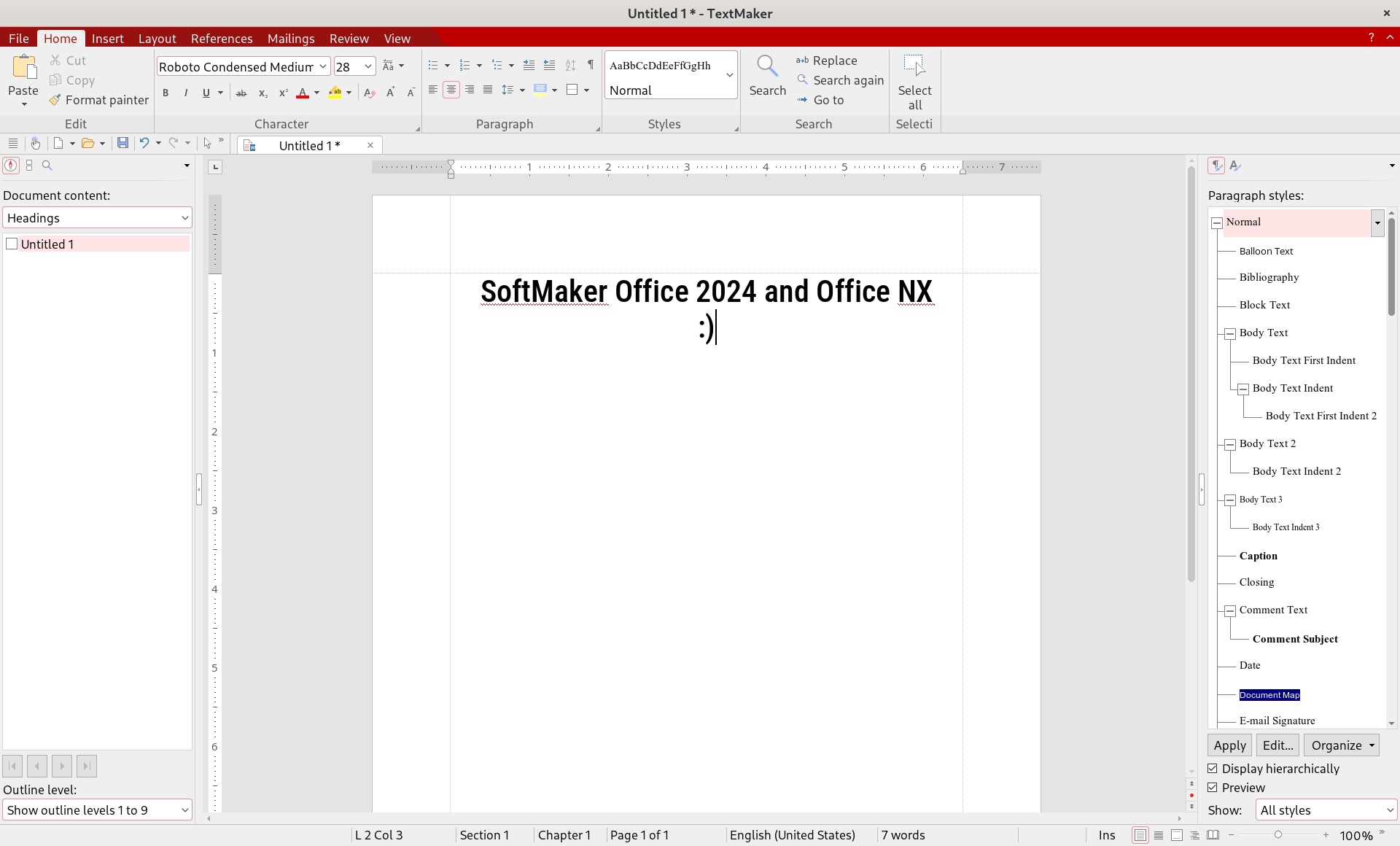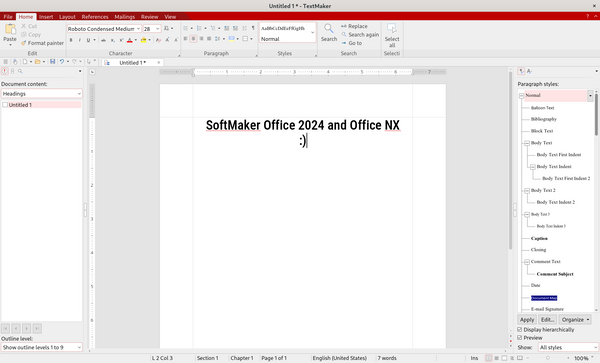 All of us have used Microsoft Office, regardless of our ideologies and beliefs about software licensing. Whether at work, school or on a home computer that came pre-installed with the Microsoft Windows operating system. Those Excel spreadsheets and PowerPoint presentations are everyone's nostalgia.
I am sure that many of you are booting up your favourite GNU Linux distribution because of our disagreements with Microsoft. However, none of us can change the fact that Microsoft Office is the most popular office suite on the planet. Whether in educational institutions, corporate offices or research labs. There is a huge amount of word processing done in Microsoft Office file formats, namely DOCX, XLSX and PPTX, which justifies the development of a product for GNU/Linux users that is highly compatible with the Microsoft Office file formats.
This complicated task is taken on with the utmost responsibility by a German software publisher, SoftMaker. They have been providing robust word processing software since 1987. Their first official word processing product, TextMaker for GNU Linux, was released in 2003. Since then, they have provided continuous support and software development for all three applications of their award-winning office suite: the TextMaker word processor, the PlanMaker spreadsheet and the Presentations presentation software.

Their latest release 'SoftMaker Office 2024 and NX' was released in June 2023. It is their first release with built-in artificial intelligence features like ChatGPT to help you with your creative writing, and popular tools like Deepl to help you translate your text into 30 languages without losing the formatting or layout of the document. I can just imagine the time and resources that can be saved by using these products. While these AI-powered features are part of their top-of-the-line SoftMaker Office NX subscription, called 'Universal'. The partnership with Deepl speaks volumes about the care that has been taken to protect the privacy of word processing. Again, no cheap rip-off of Microsoft Office would care so much, would it? It is a testament to professional software development.
Key features
The GDPR-compliant and seamlessly compatible alternative to Microsoft Office. The ability to use the Microsoft Office file formats DOCX, XLSX and PPTX as default file formats in SoftMaker Office.
SoftMaker Office NX Universal's unique built-in AI-based integration, such as ChatGPT and Deepl, for translation support and writing assistance.
SoftMaker Office spell-checks documents in 75 languages.
For German users: The Duden spell-checker is integrated and offers excellent German spelling and grammar checking. [Professional and NX Universal users only]
Advanced text style analysis for better German writing [NX Universal only].
2,500 high-quality fonts and web fonts for print, PDF, web and e-book publishing [NX Universal only].
Create professional e-books in EPUB format [Professional and NX Universal only].
Create PDF and PDF/A files directly from any application
You can now insert images in WEBP format into all applications.
Robust and free customer support with all permanent and subscription solutions
Can be installed on a USB flash drive for use on any PC without installation. [If you want to take SoftMaker Office for Windows and important documents with you, you can copy SoftMaker Office to a USB flash drive. Basically, you have a portable copy of Office with you. Pretty cool, right?]
Administration tools with more than 220 group policy objects [helps you deploy and distribute SoftMaker Office in volume].
Supported on current versions of popular distributions via the SoftMaker repository, including Debian, Ubuntu, Linux Mint, Manjaro, Fedora and openSUSE. [Additional instructions are also available for installation on other GNU/Linux systems.]
User interface and Experience
My team and I have tried it on several distributions including openSUSE and Debian. Installing from the SoftMaker repo was a breeze.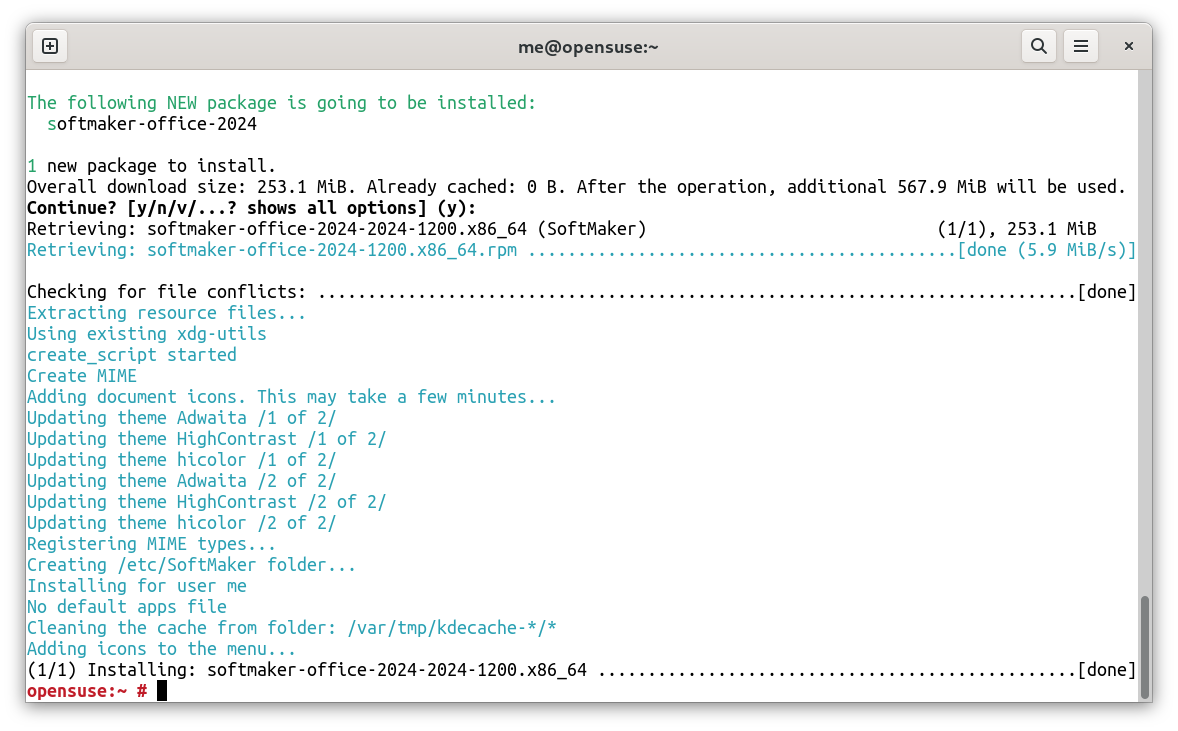 SoftMaker is designed from the ground up with privacy in mind. As much as we were attracted to NX because it is the only thing in the world of office suites that comes close to Microsoft Office 365, we still opted for a permanent or standalone SoftMaker Office 2024 licence. Activation was quick and easy with a simple product key.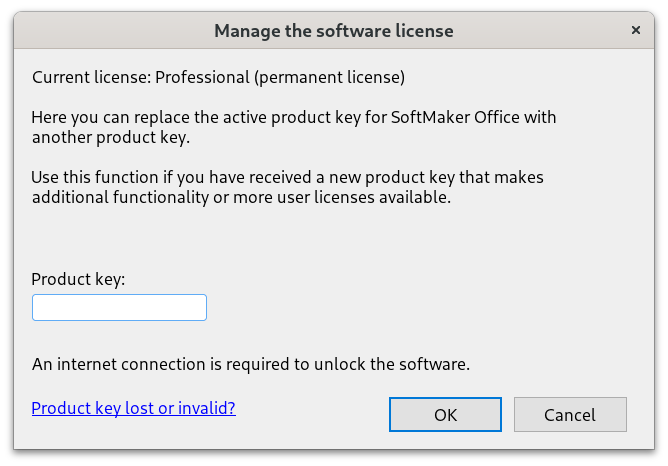 You can use SoftMaker Office either with a ribbon or with classic menus. After using the customizable ribbon menu for the first few minutes, I personally made up my mind to offer it to my wife, who recently asked me for an office suite for her Windows system. This thing at least, TextMaker is so close to Microsoft Word in terms of appearance, yet unique, private and loaded with extra features. Prima facie, no everyday user of Microsoft Office would find it difficult to switch.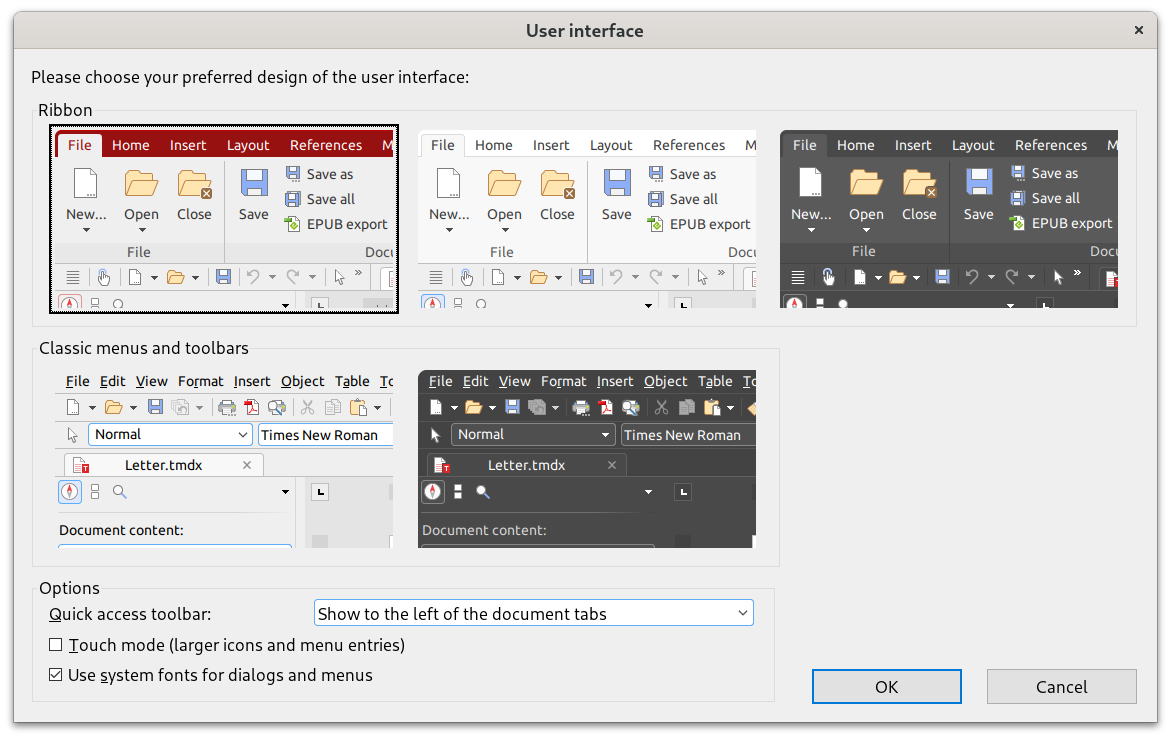 The GNU Linux application is written natively in C++ and given the track record and years of development I can say I am not surprised how optimised the whole Office suite works. I tried editing, exporting to PDF, Microsoft file formats, creating e-books, with very little effort TextMaker, PlanMaker did it all.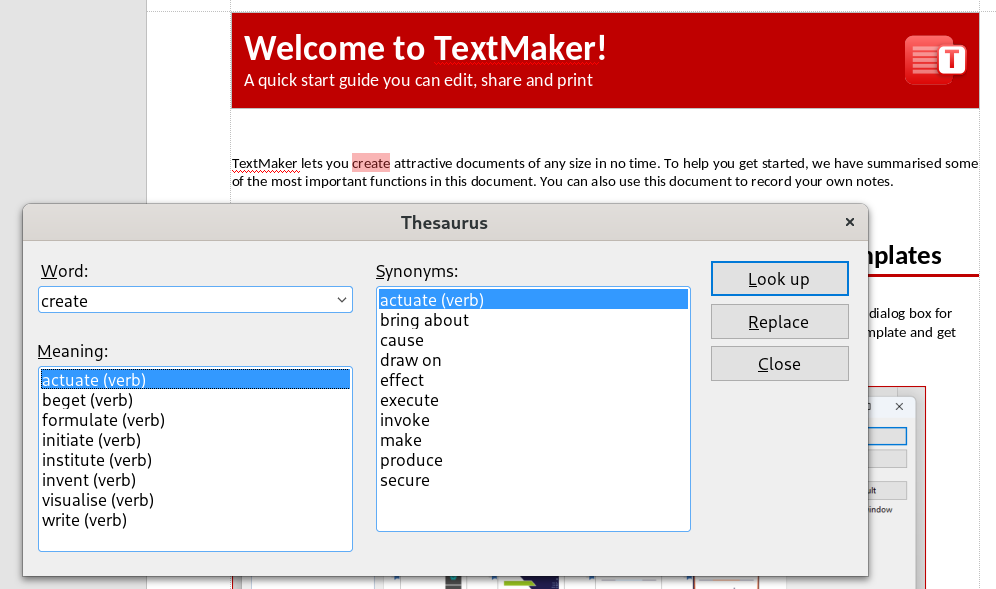 I tried all the basics and features that SoftMaker advertises. Other than trying to get used to the interface, coming as I do from LibreOffice, there have been negligible problems that I have personally encountered.
Compatibility Check

The unique selling point of SoftMaker's office suite is its compatibility with Microsoft file formats. This is not the only good thing, but as mentioned above, someone has to develop a product to manage the plethora of text processed in Microsoft file formats. There has to be an alternative, and there is none that is as real as SoftMaker. They claim it is so good that you can forget about file format conversions and work directly with Microsoft Office file formats and share them with friends who use Microsoft Office.
We saved a TMDX document in DOCX format on a system running GNU Linux and asked a developer friend to try it in the latest version of Microsoft Office Word 365 on a Windows 11 PC. Below is the result of the sample document that comes with TextMaker, saved as a DOCX file.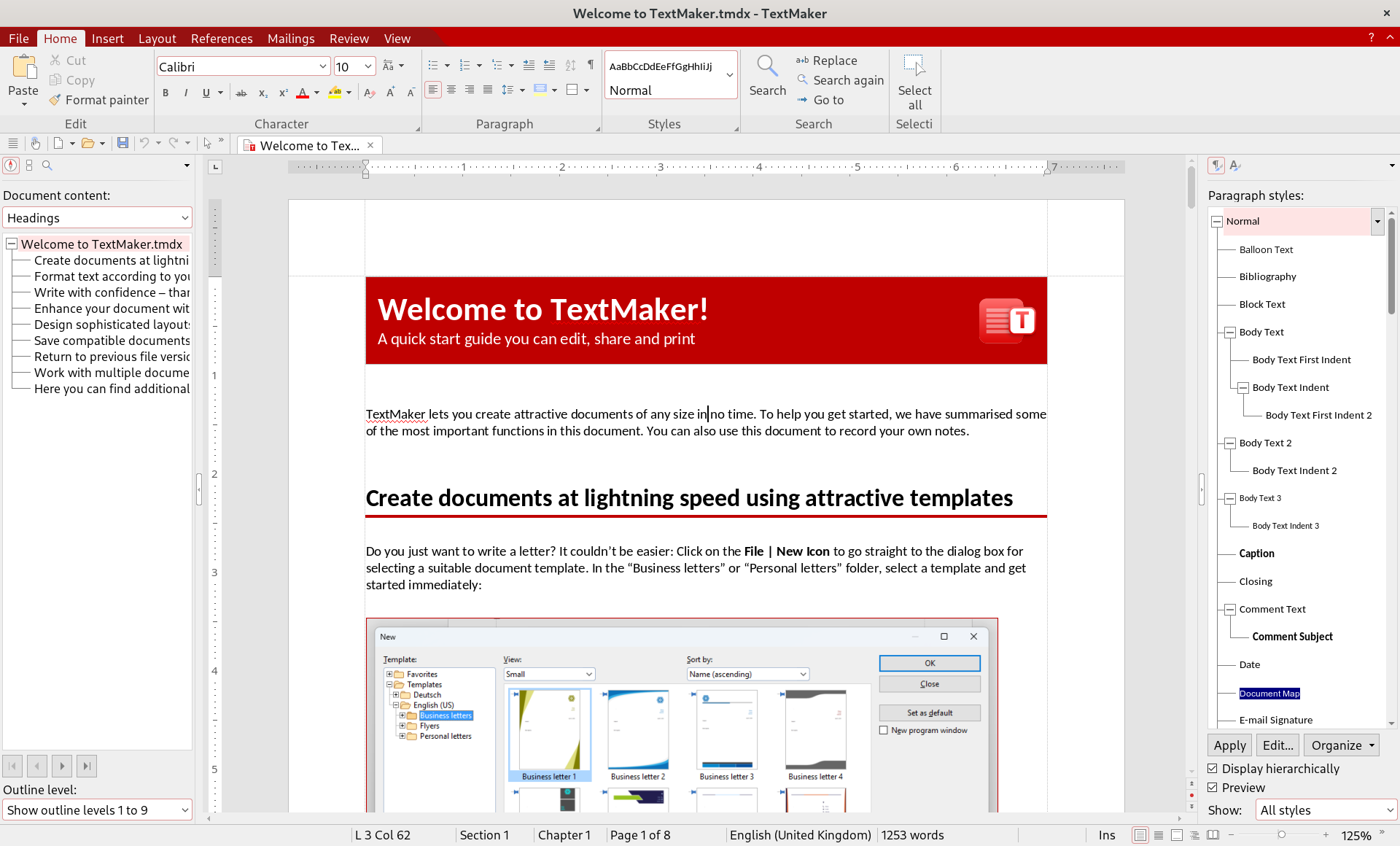 We also compared some Powerpoint/Presentation and Spreadsheet templates from Microsoft.com on both devices at the same time to see how different they look and work on the two systems running Microsoft Office on Windows 11 and SoftMaker Office 2024 on GNU Linux respectively.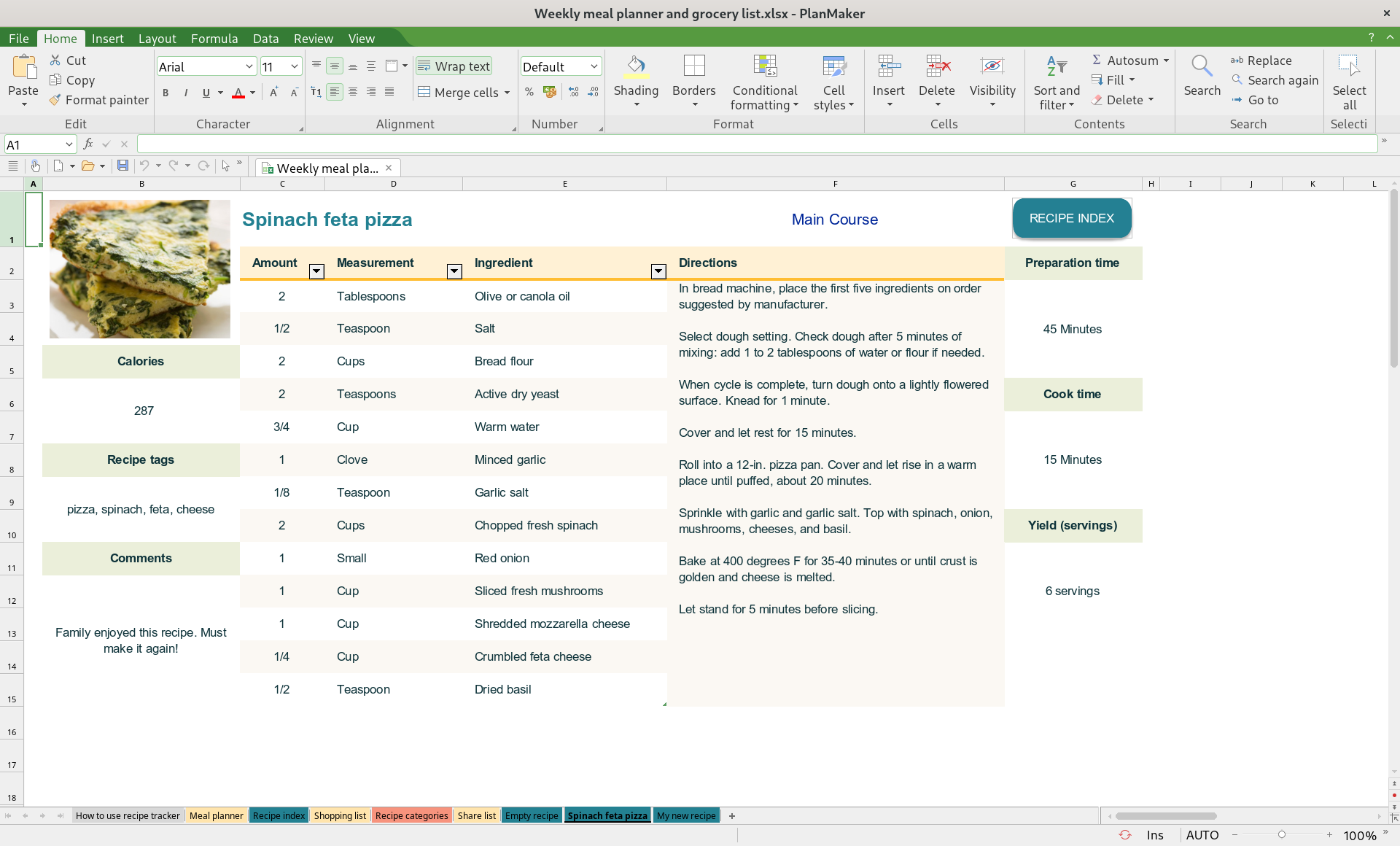 With SoftMaker Office you have exclusive interoperability when working under GNU Linux. This is unprecedented.
Things I didn't like
Thanks to the SoftMaker repos, I had no problems installing their robust office suite on my distro. A few things didn't go so well, such as the icons in the Files application in Gnome DE on Debian and openSUSE.

Also, there is no single user [non-commercial] licence for students and home users on a budget. A discounted single-user permanent licence of the Standard/Pro version for students or home users wouldn't hurt.
This is probably nit-picking, but I wanted to mention it anyway. I wish that there was a way for us to see the source code, even if it was under a limited agreement like with other similar products.
Which SoftMaker Office licence should you get and how much does it cost?
The best value licence is the NX Universal Subscription, which gives you all current and upcoming features, including integrated AI-based word processing solutions such as ChatGPT and Deepl. If you are not interested in these features, or if you do not care about 2,500 high quality fonts.

I recommend the SoftMaker Office Professional 2024 permanent licence. After studying the product timeline, I found that there is a three-year software update cycle, so permanent licences can save you some money in the long run, as upgrade costs are cheaper after three years.
For non-German users, the NX Home or Standard 2024 licence works best in my opinion.
The advantage of a SoftMaker NX Office subscription is that you also get licences for use with your mobile devices on iOS and Android platforms.
For non-commercial use: You and your family can use each SoftMaker licence on up to 5 computers (Windows, Mac, Linux) at the same time. With an Office NX subscription, you also get 5 additional licences for Android and iOS.
For commercial or business use: One desktop and one laptop [including Macbooks]. With Office NX Subscription, an additional licence for use with an iOS/Android device.
How does it compare to Microsoft Office standalone products?
Microsoft Office Home & Student costs $149.99. Microsoft Office Home & Business (the basic version licensed for commercial use) is available for $249.99.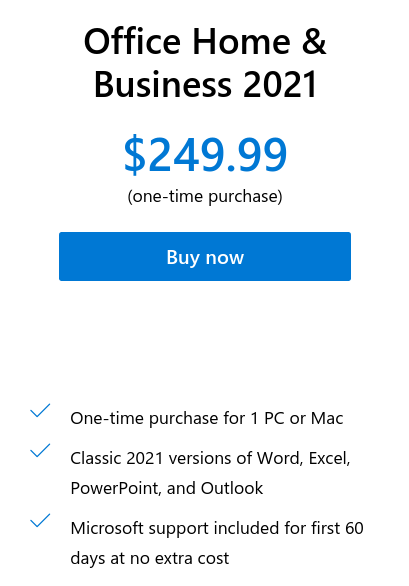 You are only licensed to use it on a single Mac or PC. Sadly, Microsoft only loves Linux in its dreams and when it has the most commercial value from it. It doesn't bother to support GNU Linux users for its flagship products.
Even support is not free after the first 60 days. SoftMaker, on the other hand, offers free support as long as you have a valid permanent licence or subscription.
SoftMaker Office 2024 and Office NX (European alternative to Microsoft Office) seems to be a cheaper office suite in comparison.
Conclusion: Robust Microsoft Office alternative for GNU Linux
SoftMaker Office 2024 and Office NX is a unique office suite available under GNU/Linux. The latest version offers significant improvements in terms of features, especially on the GNU/Linux platform. This office suite doesn't treat Linux users as second class citizens and has brought most of the changes to its Linux users as well.
In my opinion, SoftMaker is a reliable software publisher that you can trust. It is an old player in the industry that has been responsibly providing office suite solutions for home and business users for more than three decades.

It is not a cheap rip-off or a clone of Microsoft Office made in a hurry without due consideration. It is years of quality coding that has matured over the years just like any other well known office suite including Microsoft Office, Wordperfect etc. Best of all, it is available natively on MacOS, Windows and several distributions of GNU Linux at the same time. If you value your privacy and love standalone office suites, or if you want a subscription-based office suite that complies with strict European privacy laws, SoftMaker is the best solution for your personal and business needs.